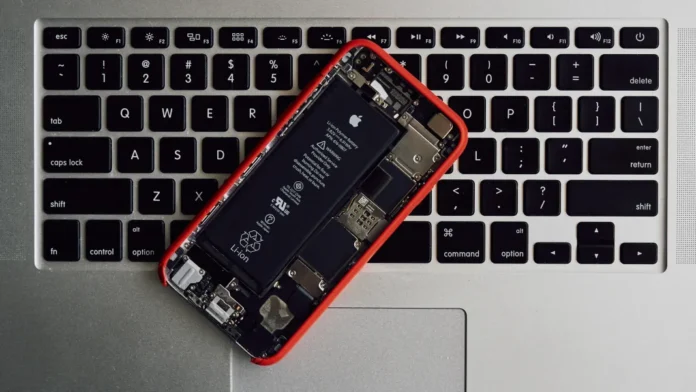 I will help you to learn free mobile repairing courses from A to Z. No need to join any paid Institutes. After completion, you can start your own Mobile Repair Shop.
Are you interested in building a lucrative career in Mobile Repairing? Here, I am. This course is completely dedicated to the learners of the Mobile Repairing Course.
This course is completely FREE.
I will teach you from basics to an advanced level where you can get both hardware and software knowledge. This course is designed for New Students.
As you know, almost all types of people rich or poor use a mobile phone. And the number of users grows day by day. It is a never-ending story. Gradually the technology will be advanced. You need to be upgraded, but the basic function of a mobile phone is the same forever.
If you are passionate about learning Mobile Repairing, you can learn in lakhs per month. There is a minimum profit margin of ₹1000 in replacement of the complete display of a mobile phone.
Today everybody uses a Screen guard (Tempered Glass) to protect their mobile phone. Do you know the actual cost of Tempered Glass? It is only ₹10. How much does a customer pay for Temper Glass? You can easily earn ₹90 per Tempered Glass. This is just an example.
So here you can learn from basics to an advanced level with very simple language.
YES, IT IS FREE
GLIMPSE OF THE FREE MOBILE REPAIRING COURSE:
INTRODUCTION OF THE COURSE
BASIC KNOWLEDGE OF ELECTRONIC COMPONENTS
WORKING PRINCIPLE OF MOBILE PHONE
EQUIPMENT NEEDED FOR MOBILE REPAIRING
DISASSEMBLY OF MOBILES
IDENTIFICATION OF ELECTRONIC COMPONENTS
DIFFERENT SECTIONS IN MOBILE
WORKING PRINCIPLE OF MOBILE NETWORK SECTION
WORKING PRINCIPLE OF MOBILE POWER SECTION
WORKING PRINCE OF MOBILE AUDIO SECTION
USE OF MULTIMETER
HOW TO CHECK PARTS IN MOBILE
HALF-SHORTING AND FULL SHORTING
BOOSTING OF BATTERY
DIFFERENT TYPES OF PROBLEMS AND THEIR SOLUTIONS
MOBILE DISPLAY SECTION- WORKING, FAULTS, AND SOLUTION
DISPLAY REPLACEMENT TECHNIQUES
DEAD MOBILE REPAIRING
SOFTWARE-RELATED PROBLEMS AND SOLUTIONS
MOBILE STUCK ON LOGO SOLUTION
All the above-said courses are coming soon.