This article will help you to repair your Poco M3 dead Mobile Phone. As you know there is no schematic available for the Poco M3 Mobile Phone. But I will assure you this method will work for you 100%.
Before proceeding with this method, please ensure there is NO SHORTING in Bat Con. Your Poco M3 Mobile is not dead due to water or physical damage.
The tools you require to repair Poco M3 dead mobile:
Mobile Phone Opener & Screw Driver
Hot Air Machine or SMD Machine
Shield Cutter
Multimeter
Soldering Iron & Paste
Procedure to repair Poco M3 dead Mobile:
Take out Motherboard:
First, remove the SIM tray. Use the pry tool to separate the back panel of Poco M3 gently. Unscrew the plastic cover of the Motherboard.
Detach Battery from Motherboard. Disconnect Display-Subboard Flex.
Now you can easily take out the Motherboard.
Cut VPA_APT section Shield:
VPA_APT section of Poco M3 is located below the SIM slot of Motherboard.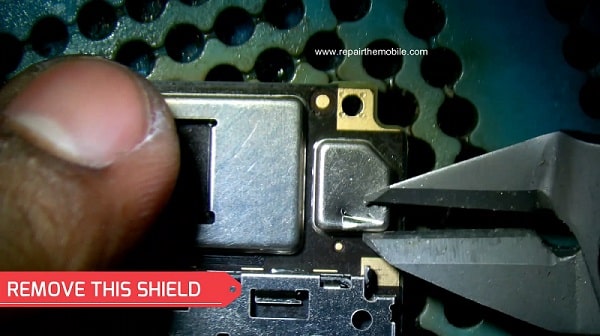 Cut the Shield gently using Shield Cutter. You can also remove the Shield by using the SMD machine.
Remove both VPA_APT Capacitors:
In this section, you will find 2 big pieces of NPC (Non-polar Capacitors). These are not shorted, still, you de-solder these 2 NPC by SMD machine. That means you need to apply heat in its area. You may solder the capacitors back.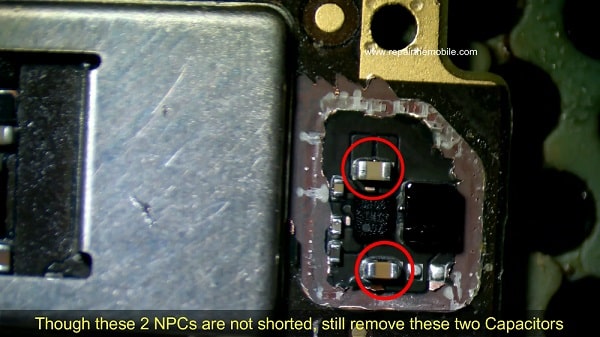 You must use the Hot air machine Or SMD machine to remove these 2 Capacitors.
Assemble & Test
Now assemble your Poco M3. Connect Display-Subboard Flex to Motherboard. Connect Battery.
Now press the power key. Your Poco M3 mobile phone must boot up.
Watch the below video for reference:
Also, read this article: DC Power Supply uses and functions in Mobile Repair